Our Firm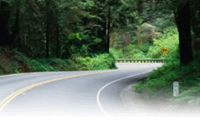 As a firm, we are committed to mobilizing families and business owners to make change by incorporating their immediate needs into their future financial planning. We help families and business owners in all aspects of their future ownership, life transitions and wealth transfer. Our team of experienced and competent advisors work to create solutions, strategies and tactics that are actionable to help them move through a successful future and move through time to achieve successful outcomes for themselves, their families and businesses.
Innovare Consulting Development Group, LLC is a full-service financial consulting firm whose core focus and management philosophy is tax-efficient risk management. We're dedicated to helping our clients build wealth above income and protect their hard-earned assets. Our firm is completely independent, so our loyalty belongs exclusively to our clients -- not to a parent company.
Our independence enables us to establish working relationships with industry-leading brokerage firms and insurance providers whose products we leverage to create customized client portfolios. We recommend only those products and services that can be tailored to suit our clients' unique needs.